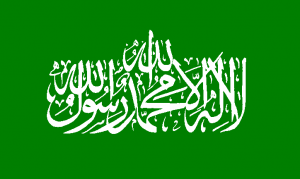 It's a banner day for the topic I've been researching all spring : What tools beyond direct force can Western government use to engage, modulate or otherwise shape the behavior of listed terrorist groups? I've been studying in particular the use of intelligence community contacts, diplomacy, creative government engagement through aid and trade, and Track Two diplomacy (which we might as well call secret negotiations, since almost all of the important initiatives take place with the full knowledge of the governments involved).
In the wake of last week's Supreme Court ruling on the material support statute, which holds that political advice amounts to assistance for terrorist groups, several advocates of off-line diplomacy have reiterated their arguments for engagement.
First comes Mark Perry, author of the book Talking to Terrorists published earlier this year. He argues that the United States, Europe and Israel gain nothing by boycotting groups like Hamas and Hezbollah, because those groups are here to stay and represent large and growing constituencies. Perry broke the story in March that General David Petraeus had told the White House that America's pro-Israel stance was harming core national interests in the Islamic world. Now, he's gotten his hands on another CentCom document in which he reports that some military propose that Hamas should be integrated into the Palestinian Authority security forces and Hezbollah into the Lebanese Army. Both groups, the authors of the military memo argue, should receive American military training, even though they're defined as foreign terrorist organizations by the U.S. government. (The officers were on a so-called "Red Team" tasked with challenging assumptions and considering alternative ideas.)
The CENTCOM team directly repudiates Israel's publicly stated view — that the two movements [Hamas and Hezbollah] are incapable of change and must be confronted with force. The report says that "failing to recognize their separate grievances and objectives will result in continued failure in moderating their behavior."
Meanwhile, on the op-ed page of The New York Times today, the academics Scott Atran and Robert Axelrod write that informal diplomacy has played a crucial role in convincing terrorist groups to renounce violence and enter politics. They cite historical Track Two negotiations begun by private citizens in the transformation of the Palestine Liberation Organization and the Real Irish Republican Army. They also cite their own back-channel conversations with Palestinian militant groups, including Hamas and Islamic Jihad, which they said have yielded important insights.
Private citizens can talk to leaders who are off limits to policy-makers, and can report their findings; in this instance, Atran and Axelrod write, Islamic Jihad reveals itself as recalcitrant and committed to fighting Israel, whereas a Hamas leader suggested he would consider not just a truce (hudna) but peace (salaam). Atran and Axelrod caution that off-line private diplomacy requires expertise and discretion: "Accuracy requires both skill in listening and exploring, some degree of cultural understanding and, wherever possible, the intellectual distance that scientific data and research afford."
It's an uncomfortable truth, but direct interaction with terrorist groups is sometimes indispensable. And even if it turns out that negotiation gets us nowhere with a particular group, talking and listening can help us to better understand why the group wants to fight us, so that we may better fight it. Congress should clarify its counterterrorism laws with an understanding that hindering all informed interaction with terrorist groups will harm both our national security and the prospects for peace in the world's seemingly intractable conflicts.
Advocates of such talks usually take care not to oversell their potential, given that talking to terrorists rarely yields quick results and frequently yields none at all, except for political fallout when secret talks are leaked. All three of these authors have written publicly about their private conversations with leaders of listed terrorist groups. Their conversations were conceived as part of a concerted effort to convince the groups in question to renounce terrorism and violence and pursue their grievances in a legitimate political forum.
It's unclear whether the Supreme Court ruling would affect these freelance diplomats, who tend to report their foreign terrorist contacts to the government and conduct their diplomatic experiments more or less with their government's blessing. But for now American law – and grand strategy – have perhaps intentionally left in a fuzzily defined gray area the question of what kind of engagement best complements national counter-terrorism efforts.