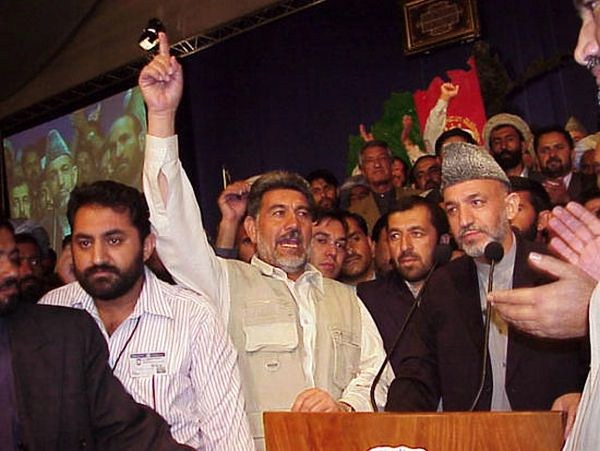 This week, my graduate students at the New School ran a simulation of the coming year in Afghanistan. I kept the parameters loose and tracked the scenario closely to reality. (I've attached a list of the roles assigned at the end of this post.) They began in the present, April 2010, tasked with finding a way to minimize the amount of casualties and political instability before the summer. In a second round of play, set in July, the scenario stipulated that ISAF had invaded Kandahar without conclusively wresting control of the city from the Taliban. In the final round of play, set in October, the US was tasked with trying to usher in a settlement between the Afghan government and the insurgency.
Keep in mind that it's only a game, but the results surprised me:
India and Pakistan reached secret agreements over trade routes and insurgent funding.
In the game, the U.S. played the most active role in brokering settlements between competing Afghan factions.
Prompted by payments from the U.S., unsuccessful presidential candidate Abdullah Abdullah formed an alliance with Northern Alliance leader and defense minister Marshal Fahim, and the pair then made a secret deal with insurgent leader Gulbuddin Hekmatyar.
Ahmed Wali Karzai, joined forces with disaffected Afghans and the CIA to plot a coup and assassination of his brother the president.
In the final negotiations to set the terms for a new election, Taliban factions and other insurgents won a deal in which they agreed to take part in the ballot without being forced to renounce violence, and without any guarantees that they would honor the results.
The U.S. was unable to resolve terms for how it would operate and fund a government that included Taliban, especially if the Taliban won the scheduled elections.
Of course, there are countless differences between a simulation game like this one and reality, not the least of which is that players who in real life would have difficulty passing simple messages through third parties can in the game easily converse with one another. Some lessons I took:
If communications channels opened up, some hostile parties like India and Pakistan could find common ground on incremental details.
Insurgents had a strong hand negotiating deals with the Afghan government and the U.S.; they could come to favorable terms and then defect as soon as it suited them with few consequences.
The U.S. was severely constrained by the quality and reliability of its allies. It had no compelling alternative to Karzai. The Abdallah-Fahim-Hekmatyar alliance, far-fetched as it was, was inherently unstable and not likely to result in a stable government that could advance U.S. interests or secure Afghanistan.
As in real life, it seemed like there were no good possible outcomes, only varying degrees of bad.
Too many actors with two few constraints have the ability to destabilize Afghanistan and Pakistan. Even a brilliant and well-executed strategy would have difficulty accounting for all the different Afghan factions and regional players.
The players:
CIA Kabul station chief
US Ambassador Karl Eikenberry
General Stan McCrystal
Richard Holbrooke
President Hamid Karzai
Ahmed Wali Karzai, President Karzai's brother, Kandahar strongman
Marshal Mohamed Qasim Fahim, defense minister, Tajik Northern Alliance leader
Abdullah Abdullah, failed 2009 presidential candidate
Mullah Abdul Qayyum Zakir, deputy supreme leader, Taliban/Quetta Shura
Sirajudin Haqqani, leader of Haqqani network
Gulbuddin Hekmatyar, leader of Hezb-e-Islami militant faction
Local Popolzai chieftain, leader of unaligned Pashtun sub-tribe
Ashfaq Kayani, Pakistani army chief of staff
Lt. Gen. Ahmad Shuja Pasha, director-general of Pakistan's Inter-Services Intelligence Agency
Shri S.M. Krishna, External Affairs Minister, India
Manouchehr Mottaki, foreign minister, Iran
Sergey Lavrov, foreign minister, Russia
UN Special Representative Staffan de Mistura (Sweden)
UN deputy Special Representative for Politics Martin Kobler (Germany)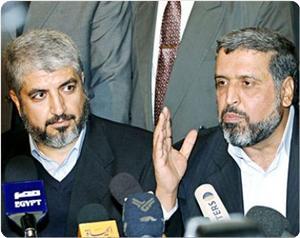 My students at Columbia are investigating American policy toward terrorist-designated non-state actors. They're talking to American policy-makers, analysts and diplomats about Washington's approach to intelligence-gathering and deal-making. They're also looking at the experiences of other governments: Israel, Turkey, Saudi Arabia, Iran, members of the European Union. By the time they finish their project in May, they should have some concrete ideas about what works, what doesn't, and ways that the Uunited States might more effectively promote its national interests.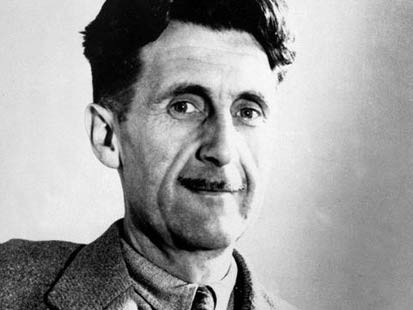 Every year my students struggle to express themselves clearly, and every year they make a lot of the same mistakes: the same mistakes that George Orwell decried in his essay about the (ab)use of the English language in 1946. It's worth re-reading Orwell's admonition against meaningless expressions, pretentious diction and dead metaphors every year or so as a sort of annual linguistic spring cleaning.
You can download the essay here: George Orwell, Politics and the English Language