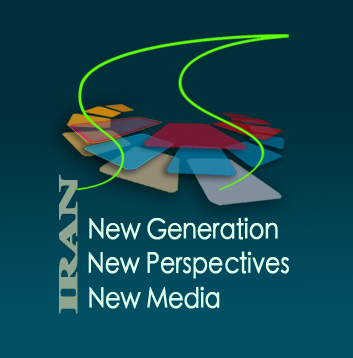 This coming Saturday, April 17, a group of new generation Iranian activists is gathering at Columbia University for a public forum that intends, ambitiously, to reinvigorate the Iranian Green movement. One of the organizers, a Columbia SIPA graduate student named Mehdi Jalali, told me that he and several other young exiled Iranians want to assert a leading role in the opposition to Iran's theocracy.
"We are a different generation. We do not have the same ideologies of our parents," Jalali said. "And because we live abroad, we are free to organize without interference from the regime."
Jalali's father is a cleric, but he became a critic of the ayatollahs and an advocate for secular rule. He also embraced the use of television and new media; once forced into exile, he hosted a political talk show in Farsi on satellite television.
Entitled "New Generation, New Perspectives, New Media," the forum will include a lot of prominent and articulate Iranian voices. It's bound to be interesting.
Here's the invitation:
As a unique historic event bringing together a unique set of young thought leaders on Iran, this event should be of significant value to all those with an active academic or strategic interest in the future of social change, media and the young generation in Iran.

What sets this forum apart from traditional conferences is the active role of the audience in shaping the discourse. In the morning sessions, panelists will provide discussion openers on critical issues related to various aspects of social change in Iran and engage the audience (both present and online) in an in-depth collaborative discussion on these topics during the afternoon sessions.  Leveraging the power of Tweets, live blogging, and real-time videocasting technologies, the final product of the forum will be a set of collaborative artifacts generated by the speakers and the participants throughout the day.

Panelists include:

·   Ali Afshari (Former Head, DaftarTahkimVahdat, Largest Iranian Pro-reform student group)

·   Masih Alinejad (Journalist and Blogger)

·   Maziar Bahari (Newsweek Correspondent and Filmmaker)

·   Nazila Fathi (New York Times Reporter)

·   Mehdi Jalali (Political Commentator)

·   Omid Memarian (Journalist and Blogger)

·   Roozbeh Mirebrahimi (Journalist, Author and Blogger)

·   Ali Mostashari (Academic)

·   Kelly Niknejad (Founder Tehran Bureau News Website)

·   Trita Parsi (President, NIAC)

·   Karim Sadjadpour (Associate, Carnegie Endowment for Peace)

·   Mehdi Yahyanejad (Founder, Balatarin.com)

.  Austin Heap (Haystack- campaign against Iranian government's web filtering mechanisms)

.  Davar Ardalan (Former Senior Supervisory Producer at NPR)

To Register Please Visit the Forum Website at: http://www.newgenerationforum.org