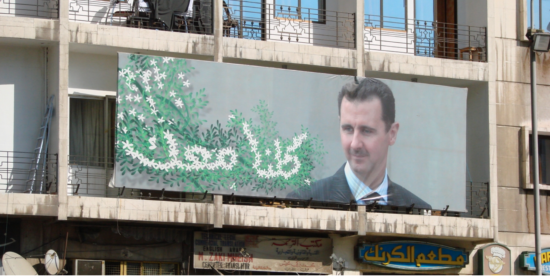 Century Foundation fellow Sam Heller returned to Beirut from Syria over the weekend, where he attended a government-backed conference—the first of its kind in years, with Western journalists, analysts and political researchers invited to hear the government's point of view. He spent a week in Damascus. Century Foundation fellow Thanassis Cambanis talks with Sam about his first impressions.
Thanassis: Welcome back from Syria, Sam. We're glad to have you back in Beirut. When was the last time you were in Syria prior to this trip?
Sam: I lived in Syria between 2009 and 2010, but I haven't been back since. I actually left Syria to do a two-year master's degree in Arabic that would have taken me back to Damascus for its second year—but that was 2011, so that obviously didn't happen.
Since I turned back full-time to researching Syria in 2013, I've devoted most of my time and energy to looking at the Syrian opposition and Syria's opposition-held areas. What I've understood about conditions inside regime-held western Syria, including Damascus, has been filtered through the media or second-hand fragments, from people who travel in and out.
But for all I've written about Idlib, I've never actually been there. It's Damascus—and, to a lesser extent, al-Hasakeh in Syria's east—that reflects my actual, lived experience in Syria. And so it's good to be back and see the situation in the part of the country I knew best, if only to further ground myself in something real.
Thanassis: What was your first impression on this trip?
Sam: I don't think this trip necessarily upturned my understanding of conditions inside. But it was useful to see things firsthand and to be able to put some meat on my existing impressions of the functioning of the regime and life in government-held areas.
And this might be shallow, but for me—as an outsider, and as someone who missed the worst years of the war in Damascus in 2013 and 2014—I was struck by how much was the same. The city and the society have obviously been militarized; Damascus is filled with checkpoints and uniformed men. And it seems like everyone, if you ask, has a story of economic hardship, displacement, or the death of friends and family. And yet, even while everything is sort of worse, much of what I knew about Damascus is still there.