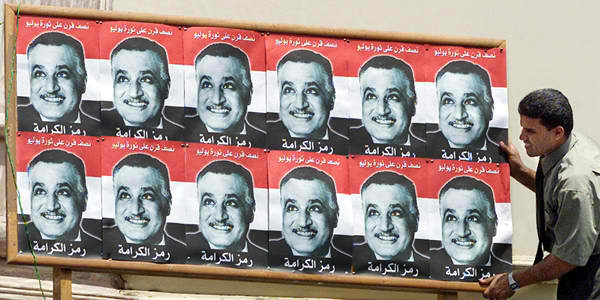 CAIRO, Egypt — Old ways die hard.

It only requires a quick glance at the new Egyptian junta — as most of the country's citizens see it — to understand how the military rulers see their inviolable position. On its Facebook page, the Supreme Council of the Armed Forces issues terse directives. Egyptian citizens post comments by the tens of the thousands, but there's never any response. The military's high-handed public outreach is similarly one-sided. One general appears on television to read the same directives, stony-faced, to a camera. And every now and again, the military stages public "dialogues," which come across, intentionally or not, as patronizing lectures.

How does the military view its future in Egypt? What internal dynamics are shaping the military's political strategy, which could in large part determine whether February's revolution is a success? Within the officer corps, there are diverse views as to how much power the Egyptian army should wield, and how much it should yield to elected civilians.

It can be difficult to get answers to these questions from the military, perhaps in part because they themselves don't yet know. So I've turned to reading history, hoping to find answers there, and was struck once again by the tight congruity between present-day Egypt and the critical points it has experienced over the last century and a half. During much of that time, Egypt has politically lain fallow, either because of self-induced paralysis as during Hosni Mubarak's rule or long periods of colonial subjugation, as during the era of the British-orchestrated Veiled Protectorate.